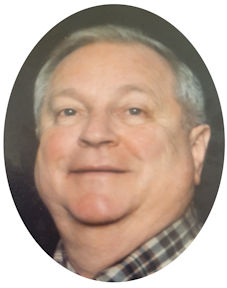 Thomas R. Voegele, age 86 of Milroy, died Monday, April 3, 2023 at I.U. Methodist Hospital in Indianapolis.  Born December 19, 1936 in Batesville, he is the son of Anna (Nee: Staud) and Joseph Voegele.  He worked as a meat cutter at Harvest Market for 15 years and as a laborer at BCA for 15 years.  Thomas loved the outdoors and liked going hunting and fishing in addition to gardening.  He was also known for his homemade pizzas which his family enjoyed.
He is survived by his daughter Leanna (Richard) Hammann of West Chester, Ohio; sons Greg Voegele of Sharonville, Ohio, Gary (Carly) Voegele of Sharonville, Ohio, Deron (Lexie) Voegele of Columbus, Ohio; grandchildren John, Elaina, Hannah and Cooper; former wife Phyllis Voegele of Sharonville, Ohio and former wife and longtime friend Shirley Voegele of Greensburg.  In addition to his parents, he is also preceded in death by sisters Mary Leinberger, Virginia Suding, Irene Shane and brothers Peter, Donald, Joseph, Eugene, Austin, John, Rev. Fitz, Hugo, Charles and Walter Voegele.
Thomas was cremated.  The family will receive friends from 10:30 – 11:30 a.m. Monday, April 17th at the Weigel Funeral Home.  A memorial service follows at Noon at St. Louis Church with interment in the church cemetery.  The family requests memorials to St. Louis School.