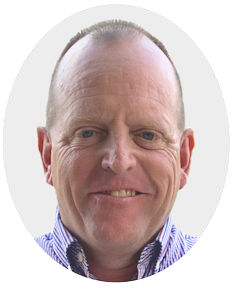 Scott A. Effinger, age 50 of Connersville, died April 16, 2023.  Born February 27, 1973 in Batesville, he is the son of Lou (Nee: Nobbe) and Fran Effinger.  He married Ruth Reece November 6, 2021 in Batesville and was a golf professional for several golf courses including Bear Slide.
Sports were Scott's passion.  Obviously golf was at the top of that list, choosing golf professional as his career.  But he also was an avid Bengals, Reds and Michigan basketball fan.  He also loved to hunt and fish.  His family was important to him and he adored his daughters.
Scott is survived by his wife Ruth; daughters Kayla Effinger and Laura Effinger, both of Noblesville, Indiana; stepdaughter Samantha McClurg of Connersville; parents Lou and Fran Effinger of Batesville; sister Sharon (Mark) DeHart of Brownstown, Indiana, grandchildren Briston Smith, McKenna and Addilyn Firsich; nephews Trey and Collin DeHart and great nephew Deacon DeHart.
Visitation is Thursday, April 20th from 4 – 7 p.m. at the Weigel Funeral Home.  Funeral services are 10 a.m. Friday, April 21st at St. Louis Church with Rev. Stan Pondo officiating and burial will be in the church cemetery.  The family requests memorials to the Batesville Athletics Booster Club. For online condolences go to www.weigelfh.com.