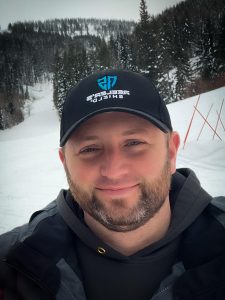 Batesville, IN – On Tuesday, January 26, 2021, Ross Payne Schuerman, a loving son, brother  and father of three children, passed away. He had a heart attack on the Tuesday prior and passed from brain damage leaving this world at the age of 37.
Ross was born at St. Francis Hospital in Indianapolis, IN, on July 25, 1983, and spent most of his life living near family in Batesville, IN.
Ross embodied a level of compassion, empathy and generosity like few others. He put the needs of others ahead of himself – often delivering care packages, food and other supplies to shelters in Indiana. When friends and family needed a hand with a project, an errand, transportation or a listening ear, Ross was always there with his helping smile. He never met a stranger and enjoyed listening and learning from others. And, simply put, he was a ham. Ross relished in storytelling and making others laugh. Like his father and grandfather, Ross was interested in history. He enjoyed collecting antique items and sports memorabilia. Ross loved being Uncle Rossie to his four nieces, Savannah, Angeliah, Sophia and Aubri.
Ross was a talented salesman, excelling in, and in many cases leading sales records, at the various companies for whom he worked. His love of people and engaging others drove his passion in his career. Most recently, he had joined his family's business, SunSport Solutions.
While work was a great source of pride, his three sons were his life's priority – Tacoma, Ross Jr (RJ) and Luka. Ross was passionately involved in the lives of his sons – from coaching and cheering from the sidelines of their many sports competitions to regular hikes exploring the nature and wildlife of the surrounding areas. His pride and love of his sons was unparalleled.
Ross is survived by his father John Schuerman, mother Kathryn Schuerman, brothers John (JP), Nicholas (and his wife Claudia) and Dennis, sisters April, Ashley and Rebecca, partner and mother of his sons Daniele Nicholas, and sons Tacoma Nicholas, Ross (RJ) Schuerman Jr, and Luka Schuerman. He is also survived by his grandparents, Bill and Evelyn Payne and many aunts, uncles, cousins and many dear friends.
As a registered organ donor, Ross' generosity provided the gift of life to several individuals and the joy of a miracle to those recipients' families of whom we can only hope to meet one day.
In lieu of flowers, a fund for his sons' education has been established at the Friendship State Bank. Donations can be made at Rosskidseducationfund.org and also be made through Venmo to @Ross_Kids_Education. A public celebration of life will be held this summer in his honor.
Arrangements entrusted to Meyers Funeral Home in Batesville. You are welcome to leave a message at www.meyersfuneralhomes.com on Ross's obituary page for the family in the online guestbook.