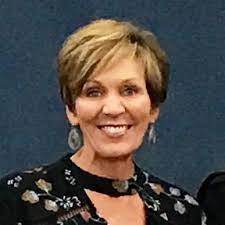 Milan, IN –The Milan Community School Corporation will soon begin the search for a new Superintendent.
Jane Rogers informed the Milan School Board this week of her intent to retire at the end of the current school year.
Rogers has been in education for 40 years and feels the time is right to call it a career.
"Certainly, it will be difficult to leave such a supportive school board, dedicated administrative team, and teaching and staff members, as well," Rogers said. "And it will be difficult to leave our caring Milan community and families."
Rogers says she has nothing but love for the school corporation students.
"I truly want what's best for them. And so, knowing that my time has come, I'm hoping to give the board ample opportunity to find a good leader to continue all the great things that are happening at Milan Schools," she added.
Rogers has been with Milan Community Schools for 20 years. She spent 13-and-a-half of those years as the elementary school principal and has been superintendent since January 2017.
"It is a wonderful place to work," Rogers said. "And I will carry with me sincere sweet memories and a love of the Milan Indians forever."
Rogers says she's not ready to say what her post-retirement plans are.
Jane Rogers will be the guest on The Daily Pod shortly after 9:30 Friday morning on WRBI.