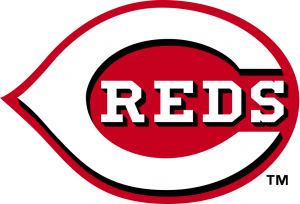 Cincinnati finally found a way to beat St. Louis on Sunday but suffered losses on Friday and Saturday during the three-game series.
On Friday, the Reds, again, waisted a solid effort from their starting pitching. This time, however, the bullpen wasn't to blame.  Cincinnati's offense was a no show in a 2-0 loss at St. Louis.
Both Cardinal runs came in the first inning off Reds pitcher Luis Castillo.  But the Redbirds had a little help as Cincy committed two throwing errors in the frame.
Castillo got through six innings scattering six hits and one base on balls while striking out three.  Of the two runs allowed, only one was earned.
St. Lou pitching held the Redlegs to just four hits but did issue five walks.  It was those walks which led Cincinnati to load the bases in both the first and eighth innings.  But in each case, the Reds never got the key hit to plate a run.
Saturday's 5-4 loss, Reds starter Hunter Greene threw five solid innings allowing just one run on two hits and two walks while striking out seven.
The bullpen couldn't hold a 3-1 lead and had another blown save.  The game ended on a Tommy Edman walk-off home run.
Kyle Farmer had a four-hit day for the Reds and teammate Tommy Pham drove in two on a pair of hits.
On Sunday, the Reds played from behind as the Cardinals got to Cincy pitcher Graham Ashcraft for three early runs.
The Reds tied the game in the third on an RBI each from Farmer, Matt Reynolds and T.J. Friedl.
Friedl later delivered on a go-ahead triple in the seventh which brought home Reynolds. Then Friedl then crossed the dish to make it 6-4 Reds thanks to an Albert Almora sacrifice fly.
In the eighth, Pham ripped a solo home run to left which proved to be a huge insurance run as the Cardinals belted a two-run dinger in the ninth.  That cut Cincy's lead down to one, but the Reds held on to win 7-6.
The victory snapped a four-game losing streak and also prevented a sweep by the Cardinals.
The Reds move on to Arizona Monday to begin a three-game set with the Diamondbacks.