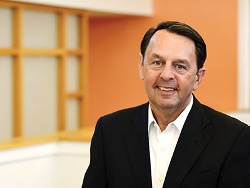 Muncie, in. — 
Officials from Ball State University say newly reappointed board of trustees member R. Wayne Estopinal has been identified as one of the people killed Friday in a Clark County air crash.
Estopinal was president of TEG Architects in Jeffersonville and was reappointed to the board of trustees just last week.
Here is the complete statement from Ball State University:
It is with deep sadness that we inform you that R. Wayne Estopinal, a Ball State University Board of Trustee member and a 1979 graduate of our College of Architecture and Planning, has passed away in a plane crash today in southern Indiana. He was an exceptional leader and passionate supporter of the University. As we mourn this loss to our Ball State family, we ask that you keep Wayne's family and friends in your thoughts and prayers. As we learn additional information, we will communicate that to you.
 
     

     Rick Hall     
     Chair
     Ball State University Board of Trustees

     Geoffrey S. Mearns
     President
     Ball State University