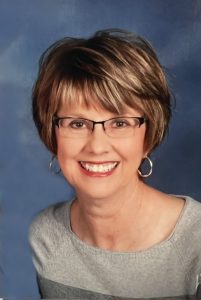 Phyllis Ann (Obendorf) Armbrecht, 70, of Versailles, passed away peacefully at her home on Saturday, September 9, 2023.
Phyllis was born to Arnold "Shorty" and Irma (Hurelbrink) Obendorf on September 4, 1953, in Milan.  She grew up and lived most of her life in the Cross Plains area.  Phyllis attended elementary school at Cross Plains and was a member of the South Ripley class of 1971.
Phyllis and Edward Louis Armbrecht were married at St. Paul Lutheran Church in Olean on November 27, 1970.  They were blessed with three children, Brian, Becky, and Jennifer.
A lifelong member of St. Paul Lutheran Church, Phyllis was baptized October 4, 1953, and confirmed her faith as an adult member in 1967. Always present to lend a hand for any activity or event, she was extremely active within the church, serving on several committees, church council and member of the choir.
Providing music ministry to the littlest members of the congregation brought her great joy.  She introduced many children to the ministry of Mary Rice-Hopkins and helped organize concerts at the church.
Phyllis was a member of the Delta Rho Chapter of Kappa Kappa Kappa, Inc. and the Ripley County Democrats, serving in many leadership roles.
Phyllis and Edward, along with brother-in-law and sister-in-law Larry and Brenda Armbrecht, purchased the Versailles Dairy Queen in November of 1979.  A staple in the Versailles community for 70 years, the Armbrechts continued that legacy by supporting local youth organizations, schools and other community events all while serving the best DQ treats around.  Phyllis was known for her decorated DQ cakes and enjoyed providing fun and unique creations for hundreds of occasions.  The employees that have worked their way through the DQ are family.  Phyllis often referred to them as her "DQ kids."
Phyllis loved the arts. Singing in the church choir and local community choirs held a special place in her heart. Phyllis shared that passion by organizing group outings to see various plays and musicals.  One of her most beloved trips was a quick visit to Broadway in New York City.
Phyllis loved her grandchildren.  Watching them as they participated in events and activities brought her great happiness and pride.  Grandma Phyllis created amazing birthday cakes.  She found a way to make each cake personal and unique.
Phyllis was diagnosed with breast cancer in 2003 and again in 2008.  A lung cancer diagnosis followed in 2016. Throughout her journey, she provided love, support and inspiration to many others facing their own cancer battles.
She often remarked it took a village to help her through her cancer battles.  Her village was vast, filled with family, friends, medical professionals, and other survivors.  She was involved in Ripley County Relay for Life, Casting for Recovery, and attended the Susan G. Komen Luncheon on multiple occasions.  She was a true warrior and an example of strength, bravery, and faithfulness.
Phyllis is survived by her children; son Brian (Kristen) Armbrecht of Madison, daughters Becky Turner of Versailles and Jennifer (John) Bunselmeier of Osgood; 6 grandchildren Derek and Chad Turner, Molly, Ava, Grant and Sadie Armbrecht; sister Ellen (Dr. Robert) Mulford of Versailles; sisters-in-law Susie Obendorf of Versailles;  Deborah Armbrecht of The Villages, FL; Dena (Gregory) Cartwright of Campbellsville, KY; Maria Armbrecht of Madison and brother-in-law Larry (Brenda) Armbrecht of Versailles; several nieces and nephews. Phyllis was preceded in death by her husband, Edward; parents Arnold and Irma Obendorf; brother Kenneth Obendorf; brothers-in-law Danny and Gary Armbrecht; father-in-law Orvall Armbrecht and mother-in-law Lucille (Prakel) Armbrecht; and niece Megan Mulford.
Services for Phyllis will be held Thursday, September 14, 2023, at 11:00 a.m. at St. Paul Lutheran Church, Olean, with Rev. Dr. Evangeline Anderson-Rajkumar officiating. Burial will be in the St. Paul Cemetery.
In lieu of flowers, the family requests memorials be given to the Music Fund of the St. Paul Lutheran Church, Olean, in care of the funeral home. These memorials will be used to bring the ministry of Mary Rice-Hopkins back to our community. Stratton-Karsteter Funeral Home has been entrusted with arrangements.