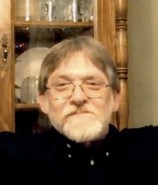 Nelson C. Harmeyer, age 72, of Greensburg, IN passed away peacefully at home on Tuesday, June 6, 2023, surrounded by his loving family.  He is the son of Alvin A. and Mary (Schebler) Harmeyer.  He married the love of his life, Alta Fay Walston on November 2, 1974, and she survives.
Nelson was a member of the United States Air Force and was a Sergeant upon discharge.  He was a member of the American Legion and the Eagles Lodge.
He loved spending time with family and friends, especially with his children and grandchildren.  He was an avid card player, enjoyed golf, covered bridges, and the Chicago Bears.  He loved attending car shows and was an excellent auto mechanic.  He will be greatly missed.
He is survived by his wife, Fay Harmeyer; children: Nelson Harmeyer Jr. of Greensburg, IN, Renee (Randy) Shaw of Hope, IN; grandchildren: Gage Shaw, Jacob Shaw, Ty Shaw, Joseph Harmeyer, James Harmeyer and Natalie Harmeyer.  Also surviving are siblings: Bertha (Donald) Head, John (Bonnie) Harmeyer, Dennis (Connie) Harmeyer, Larry (Kim) Harmeyer, Alvin (Sheryl) Harmeyer, Vernon Harmeyer, Martin (Lana) Harmeyer, Judy Keeney (John Hedge), Diana (Jim) McDaniel; and adopted sibling, Nathaniel Harmeyer. He has numerous nieces, nephews, great nieces and nephews, and great great nieces and nephews.
He was preceded in death by his parents; sister, Mary (Harmeyer) Wilhelm; and brother, Richard Harmeyer.
A visitation for family and friends will be held on Monday, June 12, 2023, from 10:00 am to 12:00 noon at Porter-Oliger-Pearson Funeral Home. Military honors will be conducted immediately following the time of the visitation, also at the funeral home.
Memorial contributions may be made to the family or to the American Cancer Society for the cure of mantle cell lymphoma.