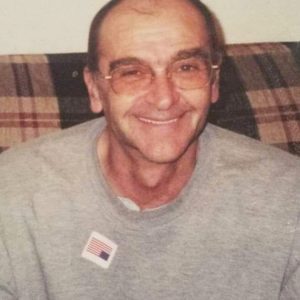 Mr. Michael W. "Mike" Romans, age 68, of Vevay, Indiana, entered this life on August 26, 1954 in Milan, Indiana. He was the son of the late, Claude R. and Ruth (Chase) Romans. He was raised in Florence and Patriot, Indiana and attended the Switzerland County High School. Mike was inducted into the United States Army and was honorably discharged with the rank of Specialist on October 31, 1976. Mike was united in marriage to Rhonda Lynn Marlman on May 6, 1978 at the Vevay Church of Christ. Mike was employed for Plastic Molding Factory in East Enterprise, Indiana and for Randall's Textron in Vevay, Indiana for several years. He was later employed for Hocker's and Sample's Concrete Plants in Vevay, Indiana for several years. He was a former propane and natural gas delivery driver for Silgas in Glencoe, Kentucky for 25 years and was awarded second place in the 1986 sales contest. Mike was employed for Lowe's in Madison, Indiana, retiring after 10 years of service. He was a member of the Vevay American Legion Post #185. He loved spending time with his family, especially his grandchildren and great-grandchildren. He was a hard worker and enjoyed fishing, shooting guns, playing cards and frog gigging in his spare time. Mike passed away at 1:13 a.m., Monday, August 21, 2023, at the Norton King's Daughters' Hospital in Madison, Indiana.
In addition to his wife, Mike will be missed by his daughters, Charity Foxworthy and her husband, Tommy of Shelbyville, IN and Claudia Romans of Florence, IN; his son, Chris Romans of East Enterprise, IN; his grandchildren, Thomas Foxworthy and his fiancée, Lillian, Rebecca Shake and her husband, Jake, David Foxworthy and his fiancée, Megan, Kaela Hufford, Kacey Wagers and her husband, Horace, Jessica Scudder and Zac Romans; his great-grandchildren, Daniel, Isabella, Annabelle, Harper, Arianna, Kendrick, Haysley, Kaedyn, Austin, Belle, Harlee and Adalynn; his brothers, Dale Romans of Warsaw, KY and Dennis Romans and his wife, Amy of Hamilton, OH and his nieces and nephews.
He was preceded in death by his grandson, Wesley Owen Foxworthy, died April 16, 1997; his father, Claude R. Romans, died September 10, 1984; his mother, Ruth (Chase) Romans, died August 25, 2014; his paternal-grandparents, Arthur Lee Romans, died February 14, 1995 and Nellie Naomi (Chandler) Romans, died March 13, 2002 and his maternal-grandparents, Clarence "Doc" Chase, died February 6 1976 and Mary Ellen (Reed) Chase, died June 14, 1990.
Visitation will be held from 4:00 p.m. – 7:00 p.m., Wednesday, August 23, 2023 at the Haskell & Morrison Funeral Home, 208 Ferry Street, Vevay, Indiana 47043.
Full military rites will be conducted at 7:00 p.m., Wednesday, August 23, 2023 by the Honor Guard of the Vevay American Legion Post #185 at the funeral home.
Memorial contributions may be made to the family c/o Rhonda Romans. Cards are available at the funeral home or online at www.haskellandmorrison.com