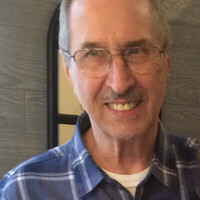 Mr. Billy Lee "Bill" Roberts, age 87, of Winter Springs, Florida, entered this life on January 25, 1936 in Vevay, Indiana. He was the loving son of the late James Arthur and Maude Myrtle Ricketts Roberts. He was raised inVevay and graduated from Vevay High School. On October 19, 1956 Bill was united in marriage to Mary Higgins at the Bennington United Methodist Church in Bennington, Indiana. They had resided in Bennington, Hanover and in Florida. While living in Bennington he owned and operated Swiss Swings that he built as well as other furniture. He also owned and operated Idle Hour Campers in Vevay and Jack Mobile Homes in Florida. Bill built many homes in the Vevay and Switzerland County communities. He was a member of the Brushy Fork Baptist Church in Pleasant and had served as deacon. He had served as the alumni president, loved woodworking, he was a self taught painter, liked to draw, loved watching college basketball and was a former basketball coach. Bill loved socializing with friends, family and his neighbors. Bill died on Friday, July 21, 2023, at 5:25 a.m. at Hospice Care in Winter Springs, Florida.
A LOVING FAMILY
Bill will be missed by his loving daughters, Valerie Roberts of Lafayette, Louisiana, Venita Zimmerman of Lakeland, Florida, Vanessa Huber of Winter Springs, Florida, Vonetta Roberts Schnebelt of Lakeland, Florida; his grandchildren, Ryan Mefford, Tiffany Bianchini, Brian Zimmerman, Andrea Scott, Lacey Barrett, Olivia Sims, Keith Mefford, Angie Roberts, Benjamin Huber; his great grandchildren, Isabella Jordan, Leo Jordan, Levi Jordan, Nikolina Mefford, Sawyer Scott, Nash Scott, Crew Scott and Rylee Zimmerman; his brother, Joe Roberts and his wife, Darlene of Mission, Texas; his sister in law, Wanda Treadway of Aurora, Indiana; his niece and his nephew, Joelle Mcullar and Vince Roberts; and other relatives. He was preceded in death by his father, James Arthur Roberts, died December 25, 1970, his mother, Myrtle Ricketts Roberts Gullion, died October 20, 1997, his granddaughter, Brittany Nicole, his beloved wife of 64 years, Mary Higgins Roberts, died June 16, 2020.
CELEBRATION OF LIFE CEREMONY
Memorial services will be conducted Saturday, November 4, 2023, at 10:30 a.m., by Pastor Chris Clements at the Brushy Fork Baptist Church, 2 Brushy Fork Road near Pleasant, Indiana. There will be a meal following the ceremony in the church fellowship hall.
MEMORIAL EXPRESSIONS
Memorial contributions may be made to Brushy Fork Baptist Church. Cards are available at the Morgan & Nay Funeral Centres of Madison or Hanover or at the Haskell & Morrison Funeral Home in Vevay, Indiana or at the church. Online condolences, memorials or remembrances can be left at www.morgan-nay.com