On Monday evening, the Batesville Summer Swim Team hosted Milan Aquatics for the first team meet of the summer.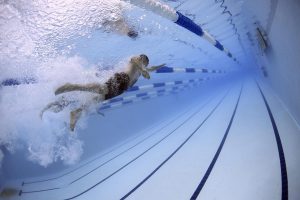 It was a great meet for all beginning swimmers to show off their talent and to experience meet competition with another team.  It was also an opportunity for experienced swimmers to get back in the pool and try to improve on their event times.
Team results:
Milan 369
Batesville 321
Milan event winners:
Brody Stock, Cooper Mutz, Levi Dewire, Elias Howard, Allie Joe Buchanan, Lindsey Franklin, Tracey Franklin, Addy Laws, Loki Smith, Caiden Felver, Ross Lieland, Drew Poole, Taylor Stock, Kami Laws, Molly Dewire, Kora Kitchell, Alaina Stock, Ashlyn Dewire, Molly Knecht, Hannah Cooney, Seth Thomas, JJ Mutz, Brady Begley, Noah Begley, Emilee Knueven, Ella Seymour, Caroline Niese, Elizabeth  McKittrick, Dylan Thomas, Lucas Cooney
Batesville event winners:
Isabel Raab, Will Johnson, Luke Richardson, Collin Vogelsang, Cruz Gribben, Logan Kramer, Zeke Obermeyer, Sam Richardson, Ben Kuntz, Ava Klosterkemper, Jocelyn Sitterding, Isla Padgett, Dylan Shane, Ava McMullen, Alexis Schiller, Beverley Gray, Frankie Mains, Parker Oldham, Tripp Hertel, Jensen Todd, Megan Siefert, Taylor Blanton, Sarah Bedel
Recap provided by Milan Aquatics.