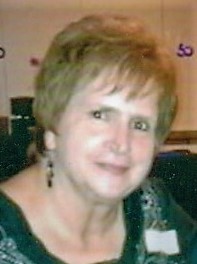 Mary Ada Meyer, 76, of Milan passed away Tuesday, November 30, 2021 at Margaret Mary Health in Batesville. Mary was born on Friday, November 9, 1945 in Homestead, Indiana, the daughter of Ernest and Priscilla (Glenn) Meyer. Mary was a member of the Bridge of Hope Worship Center. She retired from Walmart after 21 ½ years. She was a member of the Kingdom Builders and the euchre club. Mary volunteered for many organizations including but not limited to the RSVP, food pantry at church, prayer shaw through the church, and wee-care packages. Mary enjoyed crocheting, being with people, volunteering her time for people in need, watching movies and basketball, an avid IU fan, and especially spending time with her family.
Mary is survived by her daughters Elizabeth (Scott) Sering of Shelbyville and Holly Smith (Ashley) of Jacksonville, Florida; six grandchildren; and five great-grandchildren.
She is preceded in death by her parents, Ernest and Priscilla, two brothers Peanut Meyer and Robert Meyer, and Christine Holbert.
Family and friends may gather in remembering Mary from 10 AM – 12 PM on Monday, December 6, 2021 at the Bridge of Hope Worship Center, 4050 E County Road 50 S, Milan, IN 47031. A service will also be held on Monday at 12 PM with Pastor Doug Norman officiating. Burial will follow at Washington Cemetery in Elrod. Memorials may be given in honor of Mary to Bridge of Hope Worship Center. Laws-Carr-Moore Funeral Home has been entrusted with arrangements, Box 243, Milan, IN 47031, (812) 654-2141. Please visit our website at www.lawscarrmoore.com to share your condolences and memories of Mary.