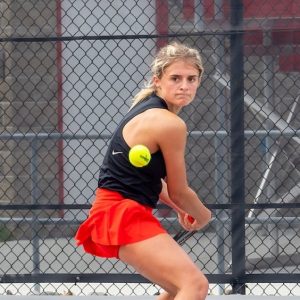 It's been a good season locally for girls high school tennis.  That statement is backed up by the number of area athletes who've earned All-State honors from the Indiana High School Tennis Coaches Association.
Headlining the list are East Central singles player Heidi Kane and the Oldenburg doubles team of Mimi Wilder and Evelyn Storms who all received Second Team All-State recognition.
Both programs also had an athlete earn an Honorable Mention All-State nod, the Trojans Payton Pies and the Twisters Isabel Price.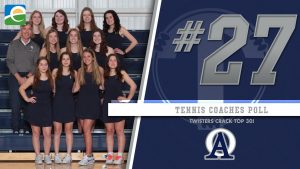 Also receiving honorable mention status from the area are Lawrenceburg's Elle McMullen and the Waldron combo of Mackenzie Shaw and Megan Bogeman.
Please click on this link for a complete list of 2022 Girls Tennis All-State selections.
We thank the IHSTECA for the All-State information.