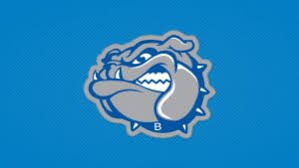 The Lady Bulldogs traveled to Franklin Community School on Saturday for the Franklin Invitational. They went 1-1 in the initial pool play. In the second round of pool play, they also went 1-1. Overall, Batesville finished 2-2 on the day.
Scores for the day were:
Batesville vs Greenwood – 25-20, 10-25, 9-15
Batesville vs Lawrence Central – 25-19, 25-16
Batesville vs Scecina – 17-25, 25-22, 15-13
Batesville vs Bishop Chatard – 25-21, 14-25, 10-15
The Lady Bulldogs will travel to South Ripley on Monday, September 18th to take on the Lady Raiders
Submitted by the school's athletic department.