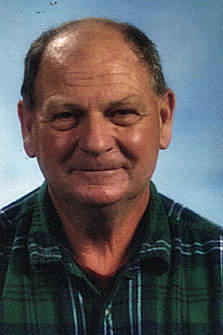 John E. Rosenberger, age 79, of Brookville, died Saturday, September 23, 2023 at his residence in Brookville following a lengthy illness.
Born July 31, 1944 in Brookville, Indiana, he was the son of the late Albert A. & Emma Frances (Reuss) Rosenberger. He served in the United States Air Force Reserves. On June 1, 1968, he and the former Sylvia F. Nobbe were united in marriage, and she preceded him in death on January 6, 2011.
John was retired having worked for many years as at H.H. Robertson in Connersville, the former Gillman Brothers Lumber Company in Brookville; Virgil 'Butch' Nobbe Construction; St. Michael's School as a custodian, and most recently the Indiana Department of Natural Resources.
He was a member of St. Michael the Archangel Catholic Church in Brookville; and had been a member of the Fraternal Order of Redmen Oshawnee #220 of Brookville. In his leisure time, he enjoyed mowing grass, gardening, and woodworking.
Survivors include three children, Melanie (David) Back of Brookville, Indiana, Doug (Tara) Rosenberger of Bright, Indiana and Brad Rosenberger of Houston, Texas; four grandchildren, Ethan Back, Emma Back, Erin Back, Kelly (Jeff) Hermesch; four great-grandchildren Owen, Norah, Jaxon, Rose; two sisters, Marjorie Senefeld of Austin, Texas and Mary Hofmann of Brookville, Indiana a brother, Fred Rosenberger of Brookville, Indiana; as well as many nieces & nephews.
In addition to his parents, and wife Sylvia, he was preceded in death by a sister Frances E. Barnard.
Family & friends may visit from 4 until 7:00 P.M. on Tuesday, September 26, 2023 at Phillips & Meyers Funeral Home, 1025 Franklin Avenue, Brookville; where the rosary will be recited at 7:00 P.M..
Rev. Vincent Lampert will officiate the Mass of Christian Burial on Wednesday, September 27, 2023, 10:00 A.M. at St. Michael the Archangel Catholic Church, 145 East St. Michael's Blvd, Brookville. Burial will follow in St. Michael Catholic Cemetery in Brookville.
Memorial contributions may be directed to St. Michael School. The staff of Phillips & Meyers Funeral Home are honored to serve the Rosenberger family, to sign the online guest book or send personal condolences to the family please visit www.phillipsandmeyers.com.