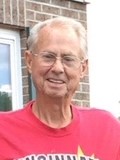 Jerry Alister Sowders, age 73 passed away at his home November 13, 2020 after a battle with liver disease.  Preceding Jerry in death were his parents Zienna (Watson) Bartlett, Richard E. Sowders and his brother Richard G. Sowders.  His eldest grandson Lincoln Lee Sowders preceded him in death on June 1, 1993.
Jerry spent his childhood growing up on his grandmother's farm near Science Hill, Kentucky.  He moved to Harrison when he was a young teenager and remained a resident until his death.  Jerry attended Harrison High School.  He worked at Cincinnati Milacron for 38 years where he retired as a supervisor.
Jerry was involved in coaching youth sports most of his life.  He helped start the Harrison Wildcat Knothole Baseball Association.  Jerry was the President and one of the founders of the Cincinnati Future Stars Baseball program which will be starting its thirty-first season in the spring.  Jerry believed sports helped young men become better adults by teaching them discipline, dedication and a desire to be their best.  One of his greatest joys was running into former players and talking with them.  He was especially proud of the Lincoln Lee Sports Complex where the Future Stars play.  One of his joys the last few years was coaching his grandson's team and passing on his baseball knowledge to the next generation.
Jerry is survived by his wife of over fifty-four years Deborah (Morris) Sowders and his three sons, Shawn, Shane (Dawn) and Jamie (Janelle) Sowders. Six grandchildren whom he loved to brag about Lacey (Kevin) Campbell, Josie (Matt) Harvey, Madison, Logan, Jaylee and Jayden.  If anyone could bring a twinkle to his eyes it was his great grandchildren Piper, Willow and Cale Campbell.  Jerry was hoping to be able to meet baby boy Harvey who is arriving in the spring.
Visitation will be held Saturday, December 5, 2020 from 10:00 A.M. until time of funeral services at 1:00 P.M. with Chaplin Todd Sams officiating all at Jackman Hensley Funeral Home 215 Broadway Street Harrison, Ohio 45030.  Burial will follow at New Haven Cemetery Harrison, Ohio.
Memorials may be directed to the Cincinnati Future Stars c/o the funeral home.