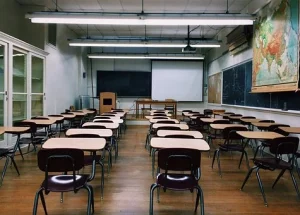 STATEWIDE — Indiana schools continue to reach new heights in COVID-19 cases reported among the state's K-12 students — driven in part by an increase in the number of schools participating in the state-mandated reporting.
This week's update of the state's dashboard tracking COVID-19 cases in students, teachers, and other school staff members has nearly 7,200 new cases.
Of the newly reported cases this week, 6,322 occurred in students, 338 were in teachers and 488 occurred among staff members.
The Indiana Department of Health is reporting that during the past two weeks, there have been more cases in the state's K-12 student population, which has been more than at any other time since reporting started last year.
(Thanks to Bill Remeika for this story)