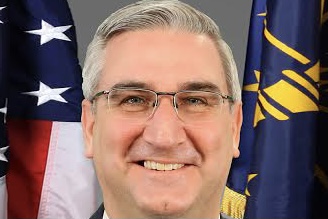 STATEWIDE — Governor Eric Holcomb is speaking about the confusion over the state's restarting of its enhanced unemployment benefits.
The state overpaid those benefits to thousands of Hoosiers last year, which they are now trying to recoup by having Hoosiers pay that money back. The appeal process to keep that overpaid money has been tedious for Hoosiers.
"They might not be getting the answer (they want). But we have to go through these things one by one by one," Holcomb said in an exchange with reporters on Tuesday at the West Fork Whiskey groundbreaking in Westfield.
"When I see hundreds, as reported, of folks who maybe haven't applied for the waiver, if they were overpaid and they're unhappy, they should. We are mindful of all the fraud and the millions of times so we can't just assume anything."
The state overpaid roughly $100 million to Hoosiers in 2020. $26 million has been recovered by the state, however, the state lost less than 5% due to fraud, according to the Labor Department.
Holcomb urged Hoosiers who want to keep their overpaid money to apply for a waiver from the Department of Workforce Development, but data from the U.S. Department of Labor shows Indiana has not waived a single unemployment overpayment.