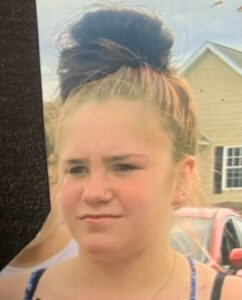 (Greensburg, IN) – The Greensburg Police Department is asking for the public's help in locating Shelby Sweet.
She's a 17-year-old white female from Greensburg who was last seen on June 27.
Police say Sweet has been classified as a runaway since then but so far law enforcement has yet to make contact with her.
If you know Shelby Sweet's whereabouts, you're asked to call Greensburg Police at (812) 663-3131 or (812) 222-4911.