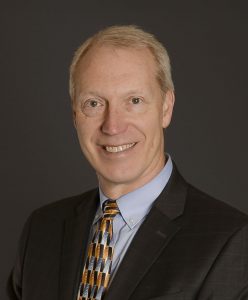 Batesville, IN — Margaret Mary Health is pleased to announce Craig Gilliland as the organization's Vice President of Financial Services and Chief Financial Officer (CFO).
He began his new role on February 13, 2023.
With more than 30 years of healthcare experience, Gilliland held various financial support roles at Southern Ohio Medical Center in Portsmouth, Ohio and most recently served as the Vice President of Finance, CFO, and Corporate Compliance Officer at Pleasant Valley Hospital in West Virginia.
In his new role, he is responsible for the oversight and management of all financial functions within MMH, including revenue cycle, finance and accounting, patient registration, patient billing, contracting, and health information management.
"We are excited to have Craig join our leadership team. His vast experience, combined with his community focus, make him a perfect fit for our organization," said Liz Leising, President and CEO of MMH. "Looking ahead, we are certain Craig has the vision and management style necessary to ensure Margaret Mary remains sustainable for generations to come."
"I'm looking forward to working alongside some very talented and focused leaders who share my passion for community health care. I believe there is a tremendous opportunity for building upon Margaret Mary's already strong financial and operational foundation," added Gilliland.
Gilliland completed his undergraduate training in Business Administration, Computer Information Systems, and Accounting at Shawnee State University.
He received his Master of Business Administration from Ohio University.
Gilliland and his wife, Melanie, have three grown children. In his free time, he enjoys traveling, exercising, and spending time with family.
He and his wife plan to relocate to Southeastern Indiana in the near future.
(Margaret Mary Health press release)