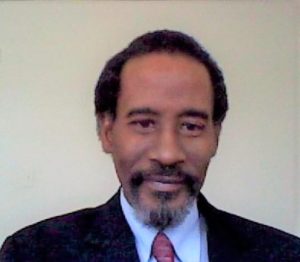 Gerry Thomas Moore Sr. was born to the late John Frank Moore Sr. and Marcelene Bundley Moore Shakleford on April 30, 1957. He was the youngest of the four children. He died on March 17, 2023 at the age of 65.
He met the love of his life Delores Jean Shambley at the young age of 16 and they were joined in matrimony in 1975.
Immediately after graduating from high school Gerry started his career working for JP Morgan for 20 years. He then went on to drive as an Academy bus charter for 10 years. Gerry was also a member of the Elks lodge in New Jersey.
Gerry's biggest passion was his music. If you ask anyone who knows him, MUSIC is what he opened their eyes to. He loved every aspect about music beginning with the first stereo his dad built by hand. Gerry went on to build his own stereo sets and the sound had to be crisp and according to him you can only get that sound out of a Bose speaker. He enjoyed every genre of music and loved playing his bass guitars and keyboard. He loved Lionel train sets and he was a big science fiction fan including shows and movies such as Star Trek and Star Wars. Gerry enjoyed taking care of horses at his best friend David's farm. Gerry was an avid traveler and could be described as a "road runner," always enjoying his adventures. Most of all Gerry loved spending time with his loving family.
Gerry will be missed by his sons Gerry Thomas Moore Jr. of New Britain, Connecticut, Allen Moore (Jennifer) of Brooklyn, New York; his daughters Thyessia Moore-Downs (Raymond) of New Britain, Connecticut, Shanae Burgos (Andrew) of Savannah, Georgia, Chifon Moore of New York, New York and Tamara Moore of Phoenix, Arizona; his sisters Sharon Moore of New York and Carol Moore of the Bronx, New York, 11 grandchildren, a host of nieces, nephews, cousins, and friends; and his best friends David Busse of Dillsboro, Indiana.
Gerry was preceded in death by his parents John Moore Sr. and Marcelene Bundley Moore Shakleford; and brother John Frank Moore Jr.
Family and friends may gather in remembering Gerry from 10 AM- 12 PM, Tuesday, March 21, 2023 at the Filter-DeVries-Moore Funeral Home in Dillsboro. A service will immediately follow at 12 PM with Pastor Tom Holt officiating. Memorials may be given in honor of Gerry to St. Jude Children's Hospital.
Filter-DeVries-Moore Funeral Home has been entrusted with arrangements: 12887 Lenover Street, Box 146, Dillsboro, IN 47018, (812) 432-5480. Please visit our website at www.filterdevriesmoore.com to share your condolences and memories of Gerry.