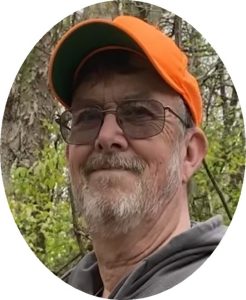 St. Peters lost one of its best as Heaven gained a great man as Douglas Michael Rauch, known simply as Doug, passed away unexpectedly on June 6th, 2023.  Doug was the third child born to the late Joan and Joe Rauch of St. Peter's Indiana on August 20th, 1956.  He proudly spent his whole life in the small town where he later raised his family.  He married his constant companion, best friend, and love of his life Janet Riehle on September 12th, 1981.  They welcomed four children who they helped grow through their examples of faith, hard work, and love.  Their children Matt (Meg) of Batesville, Kurt (Kari) of St. Peters, Becky Rauch of St. Peter's, and Mindy Rauch (Gregg Callahan) of St. Peters, will miss Doug's dad joke's, words of wisdom, and unwavering support.  He would proudly cheer on his children in all their endeavors and would later do the same for his grandchildren, Maddox, Jax, Quinn, and Sam.  He was one of his grandkid's biggest cheerleaders and he could often be found watching them play in the back yard as he smiled from his chair under his favorite shade tree.
Not only did his family love him, but Doug was also adored by his coworkers.  His personable demeanor and work ethic made him countless friends during his 47 years working for Pepsi.  He was able to enjoy almost two years of retirement and during that time he lived his life to the fullest with trips to the Sale Barn, taking walks and rides with his favorite canine companion Binkley, and spending more time with his brothers Dwight (Rita) of St. Nicholas, Duane "Wink" (Ellen) of St. Peter's, and Dallas "Pat" (Lois) of St. Peters, and the rest of his extended family and friends.
Our family would like to thank the amazing staff at Margaret Mary Community Hospital and Christ Hospital in Cincinnati for taking sure good care of our patriarch.  We appreciate your hard work and support.
Doug would go out of his way to help anyone with anything at the drop of a hat.  His family were his friends and friends were his family.  We can only hope to strive to be as good of a person as he was and live by his example.  Especially his saying "I'm going to do it 'til I can't do it no more." He was a constant in our lives, and we will sorely miss him.  He will forever be in our hearts as husband, father, and PawPaw.
The Rauch Family
Please join us for a visitation on Wednesday. June 14th —- from 4pm to 7pm at Weigel Funeral Home in Batesville, and for the funeral mass on Thursday, June 15th — at noon at St. Peter's Catholic Church.  Donations can be made to the charity of your choice.  For online condolences go to www.weigelfh.com