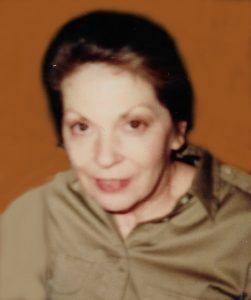 Dinah Stith Pickett, 91, of Aurora, Indiana, passed away on Saturday, August 7, 2021.
She was born April 28, 1930, in Covington, KY, daughter of the late Robert and Jesse Henson Stith.
Dinah was a homemaker and loved to decorate her home. She collected antiques, worked in the garden and enjoyed spending time with her family.
Dinah is survived by her sons, Rodney (Danita) Pickett of Aurora, IN, David (Joyce) Pickett of Rising Sun, IN, Jeffrey (Janet) Pickett of Rising Sun, IN; brothers, Robert (Shirley) Stith, Ronnie Stith, Donnie Stith; grandchildren, Trent Pickett, Megan Pickett, Jonnie Picket.
She was preceded in death by parents, Robert and Jesse Stith; sisters, Ann Gabriel and Nancy Stith.
Friends will be received Thursday, August 12, 2021, from 11:00 am – 1:00 pm at the Rullman Hunger Funeral Home, 219 Mechanic Street, Aurora, IN
Services will be held at the Funeral Home, Thursday at 1:00 pm.
Interment will follow in the River View Cemetery, Aurora, Indiana.
Contributions may be made to the Charity of Donor's Choice. If unable to attend services, please call the funeral home office at (812) 926-1450 and we will notify the family of your donation with a card.
Visit: www.rullmans.com