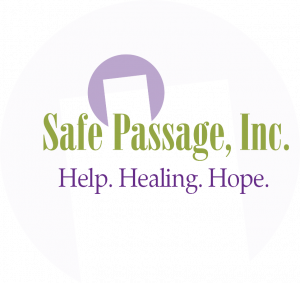 (Batesville, IN) – In support of the work of Safe Passage and the commitment to amplifying the voices of survivors, Madison, Batesville, Rising Sun, and Lawrenceburg mayors have joined forces and designated April 23-29 as Crime Victims' Rights Week.
Safe Passage is the sole support service provider for domestic and sexual violence victims and their children in Dearborn, Ripley, Franklin, Ohio, Switzerland, and Jefferson counties.
Survivors' experiences often serve as a catalyst for implementing innovative programs, shifting existing programs in new directions, and changing policies or practices that prevent survivors from accessing services.
During this week, with support from local families impacted tragically by domestic and sexual violence, Safe Passage is sharing a powerful local story in the hope to elevate, engage, and effect change for our communities, state, and country.
During Crime Victims' Rights Week and throughout the year the nonprofit wants to let victims of crimes, particularly relationships and sexual abuse, know they are not alone.
Videos were launched at the organization's major fundraiser in December and will be featured on social media at https://www.facebook.com/helphealinghope.
Learn how you and the community can amplify the voices of survivors and commit to creating an environment where survivors have confidence they will be heard, believed, and supported.
For more information, go to the Office of Violent Crimes at www.ovc.gov/ncvrw2023 or contact Safe Passage at 877-733-1990, or www.safepassageinc.org.
All services are free and confidential.
Video: Widener family- https://youtu.be/m6KXCCZlRkg
(Safe Passage, Inc. press release)