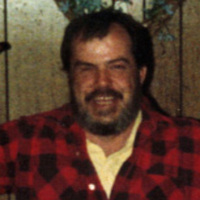 Charles Johnson 'John' Vickers, age 82, of Brookville, died Tuesday, September 5, 2023 at Majestic Care of Connersville following a lengthy illness.
Born December 22, 1940 in Cincinnati, Ohio, he was the son of the late Charles J. & Ruby Ailene (Roberson) Vickers. He was united in marriage to the former Patricia Sears and she survives.
He was retired having worked for many years as a dock hand for the Teamsters Union.
In his leisure time he enjoyed golfing, bowling, and automobile racing. He was a man of deep faith.
Besides Patricia, his wife of over 64 years, survivors include four children, Nevie Hail of Williamsburg, Ohio, Charles J. Vickers III of Brookville, Indiana, Shelly Sizemore of Moores Hill, Indiana and Benjamin J. Vickers of Edgewood, Kentucky; seven grandchildren, sixteen great-grandchildren; a sister, Rita Evanshine of Williamsburg, Ohio and a brother, Thomas Earl Vickers of Wilmington, North Carolina, as well as several nieces & nephews.
Family & friends may visit from 12 until 1:00 P.M. on Thursday, September 14, 2023 at Phillips & Meyers Funeral Home, 1025 Franklin Avenue, Brookville.
Memorial services will be conducted at 1:00 P.M. on Thursday, September 14, 2023 at Phillips & Meyers Funeral Home in Brookville.
Memorial contributions may be directed to St. Jude Childrens Research Hospital. The staff of Phillips & Meyers Funeral Home are honored to serve the Vickers family, to sign the online guest book or send personal condolences to the family please visit www.phillipsandmeyers.com.