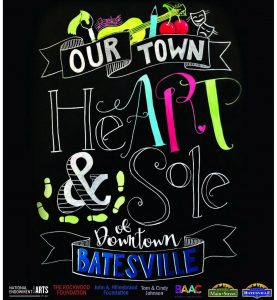 Batesville, IN – On Thursday, Lt. Gov. Suzanne Crouch and the Indiana Office of Community and Rural Affairs (OCRA) announced 15 Indiana Main Street programs are receiving grants through the Taking Care of Main Street program totaling $205,000. This second round was created to encourage and support advanced programs looking to implement mid-to-long-term recovery strategies related to the economic effects of the COVID-19 pandemic.
Locally, Batesville Main Street was one of the 15 grant recipients. The organization was awarded $15,000 to offset salary expenses to retain the program director and the director's participation in the virtual Main Street America Conference.
Batesville Main Street, along with the Batesville Area Arts Council, The National Endowment of the Arts, and several other organizations, have been working together to make this summer and the future of Batesville a destination for all to live, play, shop, and work.
Two other Main Streets in southeastern Indiana that received grants from the Taking Care of Main Street program are Madison and Seymour Main Streets.