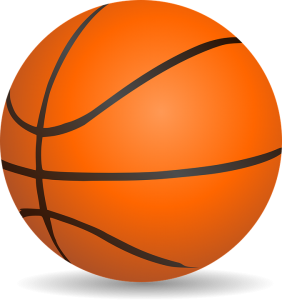 Area Girls Middle School And Grade School Basketball Scores
Thursday (2-27)
The 7th Grade Lady Bulldogs fell to 8-5 on the season losing to Greensburg 39-22. The girls dug an early hole getting down 14-6 in the first quarter, but battled back the rest of the game. Leading the way scoring was Veronica King with 5 points, followed by Sophie Gesell & Lydia Haskamp with 4 points each, Ava Powner/Aly Peters/Marlee Obermeyer/Eden Williams each added 2 points; and Addyson Weiler rounded out the scoring with 1 point. The Bulldogs have their last home game Tuesday night against Connersville at 5:30 pm.
Courtesy of Bulldogs Coach Chris Weiler.
The 8th Grade Lady Bulldogs fell to a very talented Greensburg team, 48-6. The Lady Bulldogs gave a lot of effort out on the floor throughout the game. Next Game is Monday against Connersville at home.
Courtesy of Bulldogs Coach Amber Erhart.
The 6th Grade Lady Cardinals faced off at home against the Yellow Jackets of Laurel. The Cardinals won 12-9. This brings the Cardinals to 6-6 for the season. Leading in scoring was Cora Roth and Rachel Suttmann with 4 points each. Meg Ritter and Bridget Lohmueller both scored 2 points each. The Cardinals are in action again Monday at home as they face St. Lawrence.
Courtesy of Cardinals Coach Anne Suttmann.
The 7th Grade JCD Lady Eagles defeated Milan 37 to 9. Scoring for the lady Eagles were Sophia Sullivan 8, Bailey Groth 7, Ashlynn Moorman 7, Haylee Kunz 4, Cheyenne Cullen 4, Kelsey Borgman 3, Delaney Hughes 2, Brooklyn Simon 2.
The 8th Grade Lady Eagles defeated Milan 64-11. Scoring for the lady Eagles were Reese Obendorf 20, Reagan Hughes 17, Julia Meyer 10, Emma Wagner 8, Sophia Sullivan 4, Hailey Kunz 3, Kelsey Borgman 2.
Courtesy of Eagles Scorekeeper Brandy Meyer.
North Decatur Girls 7th Grade Basketball beat South Decatur 44-35. North moves to 14-0 after defeating county rival South Decatur. Barker led all scorers with 17. Allen followed up with 16. Haley added 4 and Whitaker had 3. Also contributing Gorrell and Duckworth with 2 each. The Chargers are back home Monday to take on the Spartans from Southwestern.
Courtesy of Chargers Coach Eric Whitaker.
The Lady Chargers win the 8th Grade battle 39-38. For ND, Ogden 13 pts, Kunz 12 pts, Abrams 9 pts, and Motz 5 pts.
Courtesy of Chargers Coach Becky Bingham.