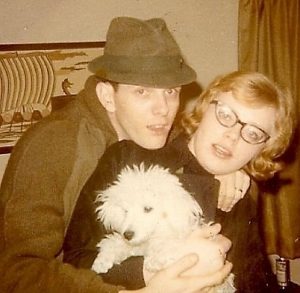 Barbara Redwine died on March 21st, 2023 after an extended battle with cancer. She was born in Grand Forks, North Dakota on July 2nd, 1947. She was married to her devoted husband Bill (Sonny) Redwine for 54 years. Barb held down the fort as a Coast Guard wife, taking care of the children when Bill was at sea. Barb was known for her excellent cooking skills, winning a state-fair award for her crab puff recipe in Kodiak, Alaska. She was also a gifted seamstress, and her children always had the best homemade Halloween costumes thanks to her talent and creativity. Barb was a resident of Dillsboro since 1987, and she was a member of the Dillsboro United Methodist Church.
She is survived by her husband, her children Jennifer Foster (Hood River, OR), Jascia Redwine (Phoenix, AZ), Mary Jackson (Greendale, IN), and Jason Redwine (Alexandria, KY); siblings Bonnie Warnock (her twin), Carol Belisle (Roger), Betty Gayle (Robert), Glenny Kirk and Ginny Fucinari (Mario); grandchildren Andrew, Mat, Ryan, Michelle, Kayli, Jonathan, Payton, Brooklin, Mia and Xavier; great grandchildren Cetine, Theodore, Bailee, Bradley, Emily and Hudson; Jamie Jackson, Kelli Redwine, and many nieces and nephews she adored. She was preceded in death by siblings Joanne Hartford, Richard Hartford, and Dorothy Hull, and parents Victor and Ruth Hartford.
Barbara was especially blessed to have many loving friends and neighbors in her adopted hometown of Dillsboro including Ray & Marlene Dozier, Chi & Dale Fischer, Dave and Sarah Rieman, Alberta Lewis and Pastor Deb Beason who provided great help and comfort in her final days.  Bill would like to thank all of the doctors and nurses who cared for Barb during her years fighting cancer, particularly those at Dearborn County Hospital near the end of her life. Donations may be made to the St. Jude's Children's Hospital in lieu of flowers. There will be a memorial service at a later time.
Filter-DeVries-Moore Funeral Home has been entrusted with arrangements:  Box 146, Dillsboro, IN 47018, (812) 432-5480. Please visit our website at www.filterdevriesmoore.com to share your condolences and memories of Barb.