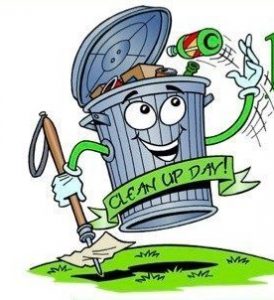 Batesville, IN — In celebration of Earth Day, the City of Batesville, Batesville Main Street, and Batesville Area Chamber of Commerce are inviting businesses, residents, organizations, and schools to work together to make Batesville a litter-free community.
Volunteers are needed to help beautify the city during the two-day community cleanup on Friday, April 21, and Saturday, April 22 from 8 am – 12 pm both days.
Sign-up is optional, and you are welcome to show up during the two-day event and help out in any way you can.
Interested volunteers can email one of the following three community partners:
On Friday, April 21 volunteers will meet at 8 am at Inspiration Park (across from Amack's Well), and on Saturday, April 22 the meeting place will be at the Liberty Park Pavilion (716 S. Park Avenue) at 8 am.
Further instructions will be given to volunteers upon arrival.
Trash bags will be provided but you're asked to bring gloves and garden tools.
Organizers are encouraging everyone to come out and have fun by posting your cleanup selfie with #BvilleTeamUp2Cleanup on social media.
In addition, the Batesville Skatepark Advocacy Group and the City of Batesville would like to invite everyone to the Grand Opening of the Batesville Skatepark and Outdoor Adventure on Saturday, April 22 at 1 pm.
There will be a ribbon cutting for the skatepark and the new Batesville Trails at 1 pm along with music, food trucks, and Earth Day giveaways.
For more information, visit https://www.facebook.com/profile.php?id=100063995797348.