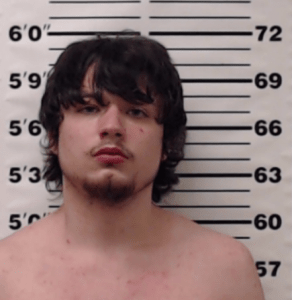 Madison, IN — A Madison teen was sentenced in Jefferson County Circuit Court yesterday after pleading guilty to charges stemming from a January 2020 wreck that killed two other teens. Blake Coombs was sentenced to 16 years with one year suspended in connection with the crash on State Road 256 at Thompson Road that killed two passengers in the vehicle, 18-year-old Tyler Cooley of Hanover and 19-year-old Brooklyn James of Madison.
Indiana State Police say the accident happened after Coombs fled from a traffic stop west of Madison. Coombs lost control of the vehicle and struck two utility poles at the intersection. Coombs was 18 years old at the time of the crash. He pleaded guilty to two counts of Resisting Law Enforcement Resulting in Death (Level 3 Felonies).
Families of the victims also appeared to provide victim impact statements during the hearing. Tyler Cooley's grandmother, Sandy Cooley, provided a written statement to the court on behalf of the family, that read in part that all Coombs had to do was stop and that all of the pain and suffering could have been avoided.
Coombs will receive credit for time served and will serve the remainder of his sentence in state prison.