The Cincinnati Reds (79-73) earned a  7-3 win over the top team in the AL Central, the Minnesota Twins (79-72) last night.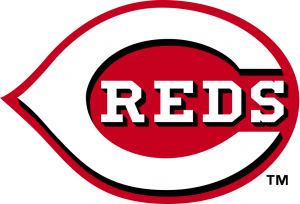 That and a Cubs (78-72) loss to the Diamondbacks (79-72) puts the Reds in a two-way tie for the 3rd and final Wild Card spot in the National League.
Cincinnati went up 2-0 in the bottom of the 2nd thanks to an RBI single by Noelvi Marte and a Will Benson sacrifice fly to center.
Minnesota made it a one run game in the top of the 4th with a Royce Lewis solo home run. The Reds, however responded in the bottom of the inning with a Will Benson 2-run home run, extending their lead to 4-1.
Twins 1st baseman Alex Kirilloff's solo home run made it a two run game once again in the top of the 7th before the Reds would ultimately put the game away in the bottom of the inning with an RBI single by Spencer Steer and a 2 RBI single by Joey Votto, giving Cincinnati a 7-2 advantage.
Minnesota scored their final run in the top of the 9th on a Kyle Farmer double.
Rookie Connor Phillips got the win on the mound, striking out 7, while allowing 3 hits and 2 earned runs in 7 innings of work.
Joey Votto went 2-4 with 2 singles and 2 RBI.
Game 2 of the series is this evening. Coverage on 103.9 WRBI begins at 6:10.