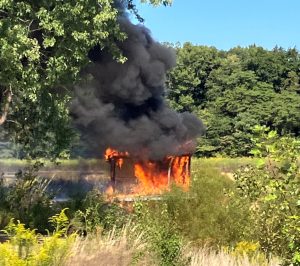 (Cross Plains, IN) – A pond dock is listed as a total loss following a fire that broke out on Friday on the 3,000 block of East County Road 900 South.
The Friendship Volunteer Fire Department says the dock was fully engulfed when crews arrived on the scene.
Two acres of grass and brush were also scorched in the fire.
Officials say someone tried to burn trash, and the brush fire got out of control and spread to the dock.
The fire department says southern Ripley County is very dry and is urging you to use extra caution with open flames.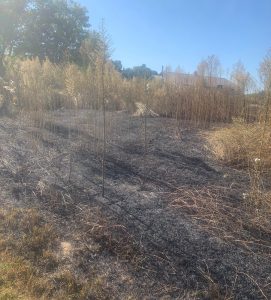 With no soaking rain in the forecast anytime soon, officials expect conditions to worsen and become more dangerous.