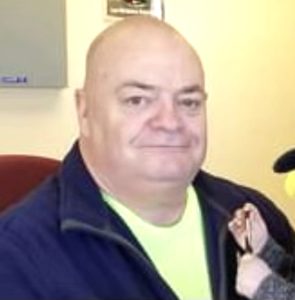 Otis Hughes Jr., 69, of Versailles formerly of Milan, passed away Sunday, September 17, 2023 at his home with his loving family by his side. Otis was born on Monday, June 14, 1954 in Cincinnati; son of Otis R. Hughes Sr. and Anna Mae (Rigney) Hughes. Otis worked at and retired from Proximo. He was a member of the Milan First Baptist Church. Otis enjoyed watching sports, especially football, and treasured his belongings. He loved to spend time on the farm and to go hunting. Otis was known to be a jokester and loved to pull pranks on people. Otis most of all loved his grandchildren and cherished spending time with them.
Otis will be missed by his daughters Sarah Hughes (late fiancé Michael Knechtly) Hughes of Florence, Kentucky, Seleste Hughes of Versailles,and Abigail "Abby" (Michael) Eaton of Florence, Kentucky; brother John Hughes of Naples, Florida; sister Anita (Tim) Dyer of Moores Hill; 7 grandchildren; and many nieces and nephews.
Otis was preceded in death by his parents Otis R. Hughes Sr. and Anna Mae Hughes; brother Brian "Chris" Hughes; and grandson Liam Eaton.
Family and friends may gather in remembering Otis from 10:00-11:00 AM Thursday, September 21, 2023 at the Laws-Carr-Moore Funeral Home in Milan. A service will immediately follow at 11:00 AM with Pastor Tom Holt officiating. Burial will take place in Cravens Cemetery. Memorials may be given in honor of Otis to his family.
Laws-Carr-Moore Funeral Home has been entrusted with arrangements: 707 S. Main St., PO Box 243, Milan, IN 47031; (82) 654-2141. Please visit our website at www.lawscarrmoore.com to share your condolences and memories of Otis.