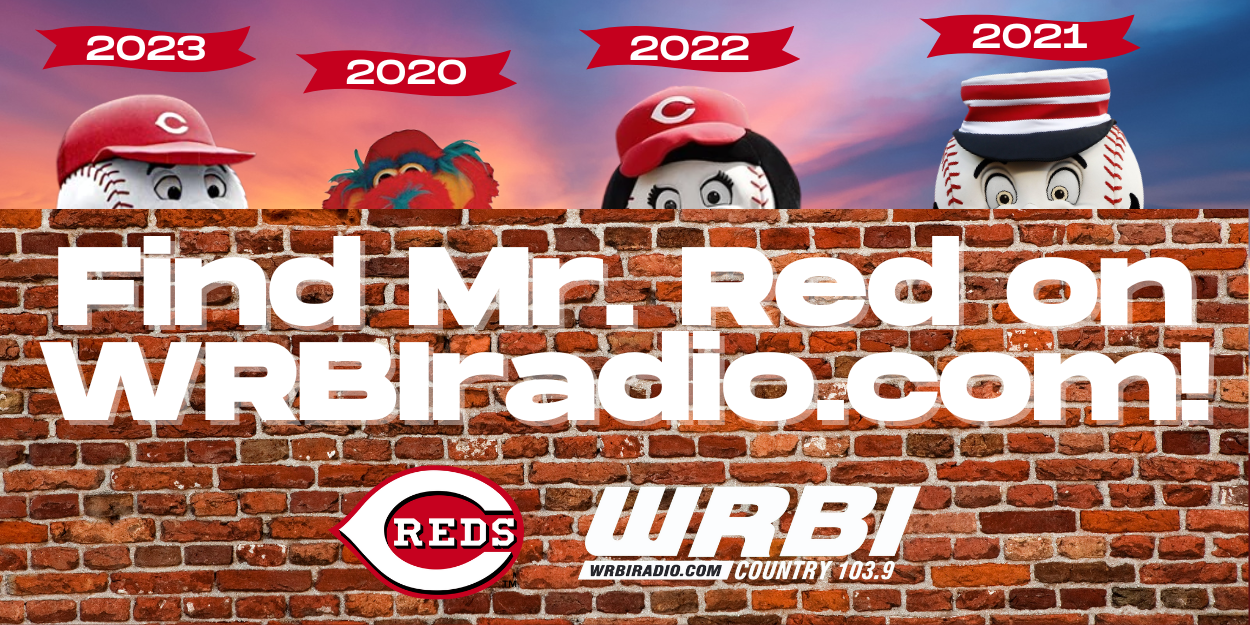 Every week of the Cincinnati Reds Regular Season MR. RED will move to a new location on WRBIradio.com! Find him, click on him, and enter for your chance to WIN some awesome CINCINNATI REDS SWAG! And each monthly winner will receive an EXTRA-SPECIAL prize!
In September, our monthly winner will receive a pass to AFRICAN SAFARI WILDLIFE PARK!
Congratulations to these Weekly and Monthly Winners:
Week 23: Sarah Ripperger
Week 22: Suzanne Kunkel
Month 5: Marlene Flaspohler
Week 21: Corey Sexson
Week 20: Miranda Harper
Week 19: Amy Shaw
Week 18: Marlene Flaspohler
Week 17: Joseph Gander
Month 4: Rick Logan
Week 16: Cindy Espelage
Week 15: Shawn Glaub
Week 14: Rick Logan
Week 13: Jeff Dick
Month 3: Charla Westerfeld
Week 12: Mark Wirth
Week 11: Theresa Holbert
Week 10: Charla Westerfeld
Week 9: Jo Jones
Month 2: Lauren Keeton
Week 8: Kathy Kerker
Week 7: Melody Mathews
Week 6: Lauren Keeton
Week 5: Suzanne Kunkel
Week 4: Kelly Bedel
Month 1: Richard Hendrickson
Week 3: Robbie Cowell
Week 2: Richard Hendrickson
Week 1: Sarah Sunderhaus
For contest rules, click here.