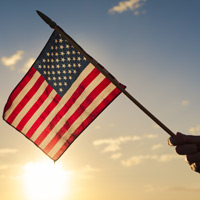 Jeffrey Lawrence Haverkos passed away peacefully on Monday, September 18, 2023 at home in Orient, Ohio. He was born October 15, 1959 at Great Lakes Naval Air Station Hospital in Lake County, Illinois to Jerome Henry Haverkos and RoseAnn (Labarbera) Haverkos.
He was predeceased by his father, Jerome Henry Haverkos and one nephew, James Haverkos.
Survivors include his mother, RoseAnn (Labarbera) Haverkos and siblings, Jerry Haverkos (Dorothy), Cindy Shewmaker (Joe Kent), Linda Allen (Ralph), John Haverkos, and Joe Haverkos (Beth), as well as several nieces, nephews and great-nieces and nephews. Also surviving are Jeff's very loving caregivers that Jeff was with for nearly 4 decades- Kim and Terry Hawkes and family.
Jeff graduated in 1977 from St. Francis Desales High School of Columbus, Ohio. After high school, Jeff joined the US Navy following in his father's footsteps. He was medically discharged in January, 1979.
Jeff enjoyed working on trucks and fishing with Terry Hawkes and the almost yearly trips they took to Florida.
Jeffrey will be cremated. A family Memorial Mass will take place at Holy Family Catholic Church on Thursday, September 21, 2023 at 11:00am. There will be no visitation hours.
In lieu of flowers, any donation should be made to Holy Family Catholic Church in Oldenburg, IN by bringing to services or mail to Meyers Funeral Home, P.O. Box 202, Batesville, IN 47006.
Please feel free to leave a memory or a message of comfort for Jeffrey's family in the online guestbook at www.meyersfuneralhomes.com.