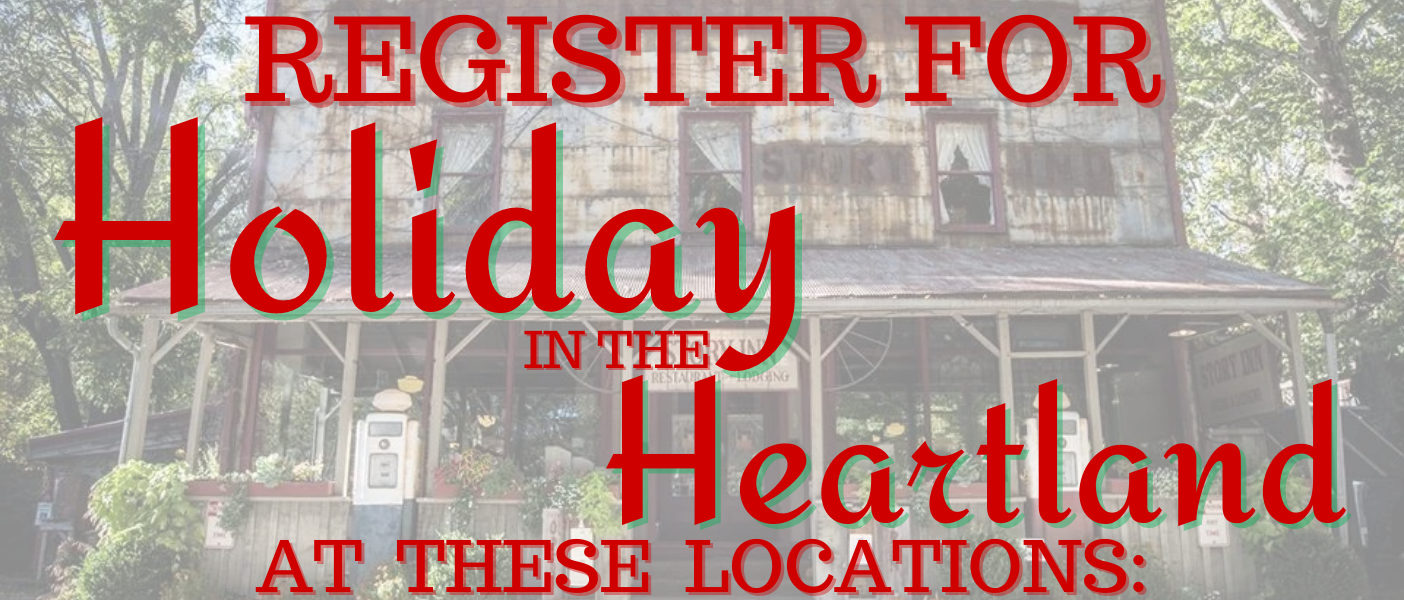 These lucky people WON a gift for under the tree in this year's Holiday in the Heartland contest!
This year's top GRAND PRIZE WINNERS are:
KATIE HEDGEWOOD: A GETAWAY FOR TWO to Story Inn!
They registered for a chance to win one of the 3 GRAND PRIZES, or an EVENT PRIZE from one of these fabulous businesses:
1 entry per person, per day, per location.
For official contest rules, click here.
CONGRATULATIONS to the following who have qualified for the FINAL DRAWING! If your name is below, we might have a prize for you at WRBI! Call 812-934-5111 to verify.
Dorothy Flaspohler
Patsy Dittmer
Ilene Gunter
Natasha Fishmer
Rodger Meyers
Edith Brandes
Valarie Hoff
Sarah Simonson
Terry Knueven
Suzanne Dickman
Caleb Sucietto
Mary Voegele
Jim Carter
Merilyn Smith
Gisele Coffman
Damon Simon
Bev Whitacre
Kim Collins
April Bruce
Opal Yarber
Rosie Jones
Louis Giesting
Karen Addison
Katie Hedgewood
Dressa Cappel
Goose Gunner
Donny Prickel
Karen Griffin
Anita Moeller
Dean Whitaker
Russel Nuhreng
Cindy Linnville
Amy Ewing
Debbie Navarra
Mary Bultman
Jill Prickel
Jerry Ertel
Shawn Smith
Pam Collins
Brian Frensemier
Kim Powell
Karen Eckstein
Gary Richardson
Judy Mang
Jessica Hammer
Sarah Riehle
Scott Fasbinder
Audra Kash
Ann Selm
Scott Moeller
Gracie Tonges
Tim Stein
Pat Eckstein
Dennis Westerfeld
Russell Wagner
Lily Hiltenbeitel
Sarah Fugate
Steve McQueen
Tyler Wilson
Sharon Krummer
Bret Dulin
Dascha Buffo
Don McCrary
Linda Stanley
Paul Brunz
Yvonne Rose
Spencer Sizemore
Dawn Hountz
Laura Meyer