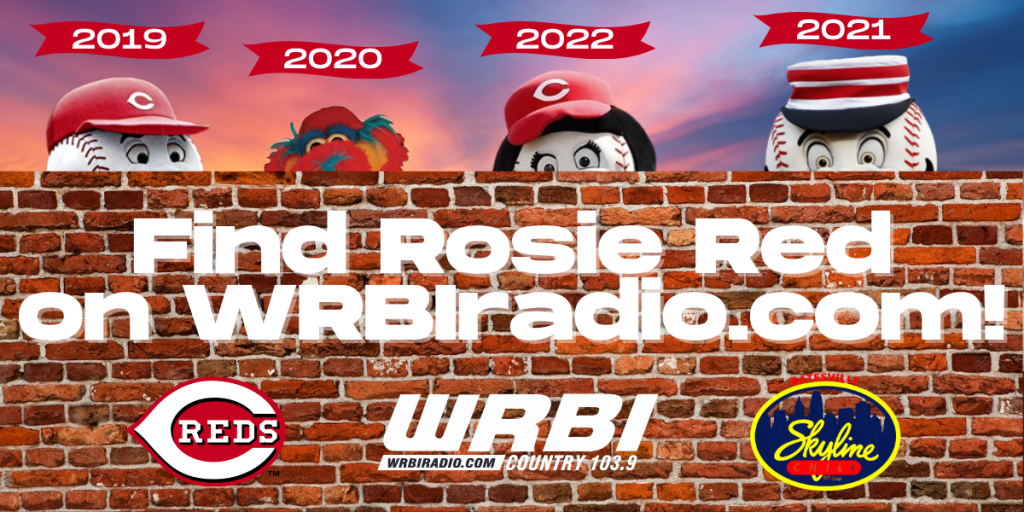 Every week of the Cincinnati Reds Regular Season ROSIE RED will move to a new location on WRBIradio.com! Find her, click on her, and fill out the form for your chance to WIN some awesome CINCINNATI REDS SWAG! And each monthly winner will receive a SKYLINE CHILI GIFT CARD courtesy of the BATESVILLE Skyline Chili!
Congratulations to these Weekly and Monthly Winners:
Week 18: Pixi Smith
Week 17: Sara Robinson
Week 16: Lori Siefert
Month 4: Randy Fullenkamp
Week 15: Randy Fullenkamp
Week 14: Martha Dramann
Week 13: Bob Voegele
Week 12: Lois Meyers
Month 3: Shannon Lonneman
Week 11: Rick Noggler
Week 10: Shannon Lonneman
Week 9: Mindy Harmeyer
Week 8: Mike Mirick
Month 2: Richard Rahe
Week 7: Stephanie Thomas
Week 6: Gary Cornn
Week 5: Richard Rahe
Week 4: Penny Holt
Month 1: Donna Baas
Week 3: Paul Dall
Week 2: Theresa Benge
Week 1: Donna Baas
For contest rules, click here.
PRINT THIS COUPON TO SAVE AT BATESVILLE SKYLINE!