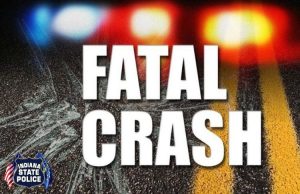 Decatur County, IN — An Osgood man was killed in a two-vehicle crash on U.S. 421 in southern Decatur County Monday morning.
Indiana State Police say shortly after 8 am, a car driven by 26-year-old Noah Seals was southbound on 421 near County Road 600 South when the car crossed the center line and into the path of a dump truck driven by 38-year-old Patrick Stroud of Vevay.
The vehicles collided nearly head-on in the northbound lanes of U.S. 421.
Troopers say after the collision both vehicles left the road before coming to rest.
Seals was pronounced dead at the scene by the Decatur County Coroner's Office.
Stroud suffered minor injuries and was taken to Decatur County Memorial Hospital, where he was treated and released.
ISP says toxicology reports are pending although alcohol and drugs are not suspected to be factors in the crash, which remains under investigation.
U.S. 421 was closed for nearly four hours for the crash investigation and cleanup.
ISP was assisted by the Decatur County Sheriff's Office, Decatur County EMS, the Napoleon Fire Department, and the Decatur County Coroner's Office.