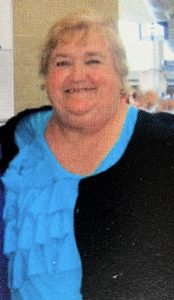 Bonnie May (Miller) Cole, 75, of Milan passed away Monday, February 6, 2023 at her home. Bonnie was born on Monday, May 26, 1947 in Milan; daughter of Harvey and Wilma (May) Miller. Bonnie was a member of the Dillsboro American Legion Ladies Auxiliary. She was a member of the Washington Baptist Church and later attended Cornerstone Baptist Church. Bonnie enjoyed going to flea markets and loved antiques. She enjoyed crocheting, doing needlework, and cooking. Bonnie was known to love everyone and could make a friend any place she went.
Bonnie will be missed by her stepfather Jim Mulford; son Jim (Sandy) Cole of Dillsboro; brother Gary Miller of Tampa, Florida; and grandchildren Chris, TJ, Brandi, and Jamie.
Bonnie was preceded in death her parents Harvey and Wilma Miller.
Family and friends may gather for a Celebration of Life from 5:00-6:00 PM, Wednesday, February 15, 2023 at the Laws-Carr-Moore Funeral Home in Milan. Pastor Jack Bible will have a closing prayer at 6:00 PM. Memorials may be given in honor of Bonnie to the Milan Food Pantry.
Laws-Carr-Moore Funeral Home has been entrusted with arrangements: 707 S. Main Street, PO Box 243, Milan, IN 47031, (812) 654-2141. Please visit our website at www.lawscarrmoore.com to share your condolences and memories of Bonnie.