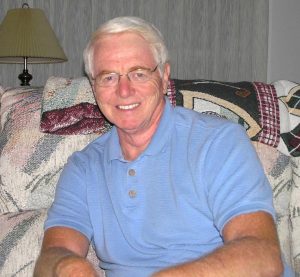 Kenneth "Ken" Lee Wilson, age 76, of Lawrenceburg, Indiana, passed away on Friday, February 3, 2023 in Greensburg, Indiana.
He was born on March 25, 1946 to John and Aurelia (Carr) Wilson in Bright, Indiana.  Ken retired as a teacher of anatomy and physiology biology at East Central High School retiring in 2010 after a career spanning 40 years.
Ken was a member of the Bright Christian Church, Dearborn County Sheriff's Merit Board, the Hidden Valley Motorcycle Club, and served as the past president of the Sunman-Dearborn Teachers Union.
Ken is survived by his two daughters, Apryl Wilson of Cincinnati, Ohio and Renee (Paul) Andrews of Louisville, Kentucky; three grandchildren, Justin (Ashlyn) Meyer, Jocelyn (Michael) Xenophontos, and Desmond Andrews-Ogbogu; five great-grandchildren, Hayden Meyer, Hyatt Meyer, Holten Meyer, Leo Xenophontos, and Daphne Xenophontos.  Also surviving are his siblings, Doug (Margaret) Wilson of Albany, Georgia and Vickie (Denny) Scudder of Bright, Indiana; and his brother-in-law Jerry Brandt of Bright, Indiana.
He was preceded in death by his parents John and Aurelia Wilson, sister Beverly Brandt, and nephew Greg Brandt.
Visitation will be held Tuesday, February 7, 2023 from 5:00 p.m. to 8:00 p.m. with funeral services being held at 11:00 a.m. on Wednesday, February 8, 2023, all held at Bright Christian Church, 24457 Stateline Road, Bright, Indiana 47025 with Pastor Greg Edens officiating.  Burial will follow at Gibson Cemetery in Bright, Indiana.
In lieu of flowers, the family requests that memorials be made in memory of "Tippy", Ken's beloved cat, to P.A.W.S. of Dearborn County Humane Center or you may send a memorial in memory of Kenneth Lee Wilson to the Alzheimer's Support Group of Southeast Indiana in care of the funeral home.