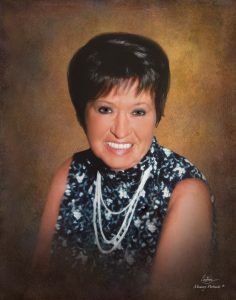 Ms. Juanita (Hysell) Giltner, age 75, of Vevay, Indiana, passed away at 2:45 p.m., Friday, February 3, 2023, at her residence in Vevay, Indiana. On May 14, 1947 God decided to send Juanita to earth through the parents of Merideth Donald and Doris M. (Brindley) Hysell of Vevay, Indiana. Juanita lived in the Vevay area until she moved to Tell City, Indiana in 1963. During her school years, she was a majorette with the Vevay Band directed by Walter Lambert. She was a member of student council her freshmen year, a member of the choir, drill team and enjoyed bowling and roller skating. She was also a member of the Switzerland Baptist Church. On April 5, 1965 in Tell City, God decided it was time for Juanita to have a "Blessing" in her life. He sent down from Heaven a bundle of joy named Samantha. "Sami" enriched Juanita's life in ways that only a mother could know and was always the light of her life from that moment on. Juanita watched Sami grow into a beautiful lady, who eventually went on to have three Blessings of her own: Malia, Clarice and Andrew. Juanita was so proud of the wonderful mother Sami was to her children and grateful for giving her three "Precious Grandchildren," who were all "SPECIAL" in their own unique way. During Juanita's early years in Tell City, she enjoyed softball, bowling, roller skating and water skiing. Later on she enjoyed camping, cross stitching, reading, and she loved working in her yard and being with nature. She was a member of Tell City Chapter #272 Order of the Eastern Star where she was Worthy Matron from 1975-1976 and held the station of Adah for several years prior and after being Worthy Matron. She worked at Commercial Filters for eight years before going to Willamette Industries starting in 1981 and held the position of Quality Control Paper Tester before leaving. In the mid 90's Juanita began her travels. She has journeyed to Egypt, took a safari in Kenya, the Holy Lands in Israel, Costa Rica, England, Amsterdam, Brussels, Paris, Puerto Rico, Mexico and Bahamas-just to name a few. She has been to several places in the Unites States, but her favorite journey was when it was time to go visit Sami and the grandchildren. They have always lived on the west coast and she would attempt to visit them twice a year. When Juanita would return home this is all she'd talk about for days at work and with her friends: Sami, Malia, Clarice and Andrew. In 2012, Juanita purchased her lot in Vevay to build her beautiful retirement home, which she completed in 2015. She became active with the Vevay Girls and the Vevay American Legion Post #185 Ladies Auxiliary. She rekindled many of her high school friendships after moving back to her hometown.
Waiting in Heaven for Juanita to join them are her parents, Merideth Donald and Doris M. (Brindley) Hysell; grandparents, Clyde and Nora Phillips Hysell and Stanley and Bernice Bray Brindley; several aunts, uncles, cousins and friends.
Still waiting here on earth to join Juanita when it's time for their journey to Heaven are her daughter, Sami Giltner Mottet; grandchildren, Malia Mottet, Clarice Mottet and Andrew Mottet.
Visitation will be held from 11:00 a.m. – 1:00 p.m., Saturday, February 11, 2023, at the Haskell & Morrison Funeral Home, 208 Ferry Street, Vevay, Indiana 47043.
Funeral services will be conducted at 1:00 p.m., Saturday, February 11, 2023, at the Haskell & Morrison Funeral Home, 208 Ferry Street, Vevay, Indiana 47043.
Interment will follow in the Vevay Cemetery, Vevay, Indiana.
Memorial contributions may be made to the Switzerland County Animal Shelter or Vevay American Legion Post #185 Ladies Auxiliary. Cards are available at the funeral home or online at www.haskellandmorrison.com