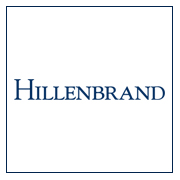 Batesville, IN — Hillenbrand, Inc. has announced that it has completed its transformation into a pure-play industrial company with the closing of the sale of its Batesville business segment to an affiliate of private investment firm LongRange Capital for $761.5 million, subject to agreed closing adjustments, which includes an $11.5 million subordinated note.
"Over the last 12 months, we have been laser-focused on creating shareholder value by accelerating our transformation into a pure-play industrial company," said Kim Ryan, President and Chief Executive Officer of Hillenbrand. "The completion of this transaction is a defining moment in Hillenbrand's journey and allows us to concentrate our investments where we see strong growth potential, including durable plastics, food, and recycling. Our highly-engineered equipment and systems, our process expertise, and our industry-leading brands position us for compelling long-term growth."
Following customary closing adjustments, the company expects after-tax net proceeds of approximately $530 million, which it plans to use for existing debt reduction.
Hillenbrand will remain headquartered in Batesville.
(Hillenbrand, Inc. press release)