Greensburg– The Lady Chargers wrapped up the regular season at home on Thursday night and came away with a big 62-18 win over Edinburgh. Senior Madelyn Bohman was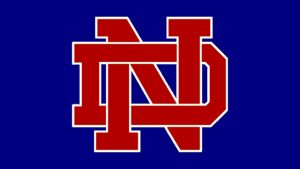 recognized as the lone senior on the Lady Charger squad at halftime. Madelyn has impacted the North Decatur program in such a positive fashion and will be missed by the players and coaching staff.
The game did not look close on paper, and it came to fruition once the ball was tipped. The Lady Chargers had all but one player score in the game as the Lady Lancers were outmatched both inside and outside in the contest.
Madi Allen led the way with 13 points in the game, Junior Ella Kunz put up 12 points, and Sydney Rohls cleaned up the paint, scoring 8 points. Kacie Ogden, Kacey Barker, and Clare Kinker all had 6 in the contest.
Kelsey Haley added 5 points, Bohman knocked in 4, and Ally Whitaker chipped in 2 points.
North shot well from the free throw line, making 6 of 7 for the game.
The win sets a new regular season win record with a 17-5 mark. The 1993 Sectional Championship team holds the total season win mark with 18-4. North Decatur also sets a new record for the team defensive average for the year, allowing only 39 points per game. With the state tournament beginning next week, the ladies in red and blue will look to continue their season success.
Submitted by the school's athletic department.