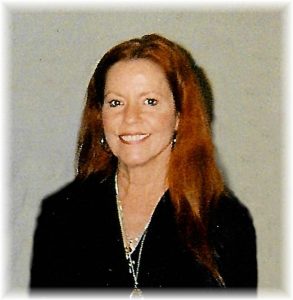 Deborah Lee Schroeder, 69, of Sunman, passed away Tuesday, January 24, 2023 with her loving husband and son at her side.
Deborah was born on April 6, 1953 to Tillman May and Cledith (Hubbard) Hendrix in Cincinnati, Ohio.
After graduating from Western Hills High School in 1971, Deborah attended Mount St. Joseph University where she earned her bachelor's degree. She worked as a nutritionist in food product development for many years.
Deborah was a devoted mother, wife, and friend to many. She loved her family and was certainly loved by all who knew her. She will be deeply missed.
Deborah is survived by her husband, Robert "Rocky" Schroeder; children, John Lanter (Angela), Daniel Lee Schroeder (Lisa), Carrie Hobbs (Ray), Jon Schroeder, and Jessica Shealy (BJ); grandchildren, Morgan (Hunter), Mason (Lanie), Laney, Kendall, Finn, and Emma (Wyatt); siblings, Linda Porco and Tim May.
She was preceded in death by her parents, Tillman and Cledith and siblings, Evelyn Lackner, Frank May, and Theresa Hendrix.
A visitation will be held on Monday, January 30, 2023 from 10:00 a.m. to 12:00 p.m. with funeral services beginning at 12:00 p.m. all at Meyers Funeral Home in Batesville, Indiana. Burial will follow immediately after at St. Paul Methodist Cemetery in Sunman, Indiana.
Memorials may be given to Sunman Life Squad or St. Elizabeth Dearborn County Cancer Center by bringing to the services or mailing to Meyers Funeral Home, P.O. Box 202, Batesville, IN 47006.
You may leave a memory or message of comfort for the Deborah's family in the online guestbook at www.meyersfuneralhomes.com.