In a game heard on WRBI Tuesday night, the South Ripley Lady Raiders won in thrilling fashion,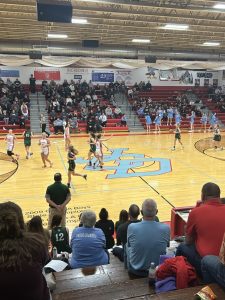 defeating Jac-Cen-Del in a very back-and-forth game 44-43. South Ripley's Kaitlynn Samples connected on a putback with 3.8 seconds left to give the Lady Raiders the win.
Reese Obendorf and Katelynn Samples tied for the scoring lead for South Ripley with 12 points each. Leading the scoring for Jac-Cen-Del was Olivia Neal with 15.
With the win, South Ripley clinches at least a share of the ORVC Championship.