The Chargers played a home game against conference opponent Hauser Jets Tuesday night. The Chargers had a slow start, with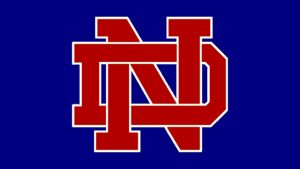 the Jets getting up 13-5 in the first quarter, but came storming back in the second, scoring 18 points and holding the Jets to 6, taking a 24-19 lead into the half. In the third, the Jets scored 17 points to the Chargers' 13, cutting the lead to 37-36 to start the fourth. The Chargers fought hard in the fourth, but ultimately, a few second-chance points for the Jets, and not getting enough of their shots to fall, leading to a one-point loss, 45-44. This brings the Chargers record to 6-5 on the season and 2-1 in Conference play.
Leading the Chargers in scoring was Hudson Herbert with 12 points. Garrett Schwering had 10 points, Hayden Ramsey and Brody Barker each had 9 points, and Mason Kunz scored 4.
The Chargers' last game of the season will be against MHC opponent Waldron, with a date yet to be announced.
Submitted by the school's athletic department.