Hope– The Lady Chargers notched their 10th All-Time Conference title after defeating a pesky Hauser Jet team 63-49. This is their first conference title since 2019. North Decatur will have one more conference game on Thursday night; Hauser,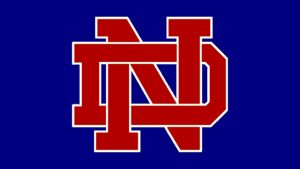 Morristown, and South Decatur will tie for 2nd place in conference play with records of 4-2 in MHC action.
Hauser came out strong in the contest with hot shooting in the 1st quarter. North Decatur kept things close in the period as Kelsey Haley knocked in a three-pointer at the end of the quarter to cut the lead to 3.
North Decatur settled down on both ends of the floor in the second quarter. Madi Allen dropped in 8 points to pace the Lady Chargers, but the defensive focus and intensity picked up for the red and blue. Hauser would score just 8 points in the quarter. North led at the break 32-26.
North Decatur would extend the lead even further in the 3rd with a balanced attack from the Charger frontcourt. Haley would score a triple, and Allen would connect on three more baskets. Senior Madelyn Bohman scored on two rebounds and putbacks to put North ahead 49-36 after 3.
In the final frame, North Decatur answered each time Hauser scored. The Lady Jets' inability to get stops on defense would ultimately doom their bid at the upset. The Lady Chargers would pull out the win 63-49 to improve to 16-5 (5-0) on the season.
Madi Allen was the leading scorer for the Lady Chargers with 23 points.
The team wraps up the regular season on Thursday against Edinburgh on Senior day. Madelyn Bohman is the lone senior on the North Decatur squad.
Submitted by the school's athletic department.