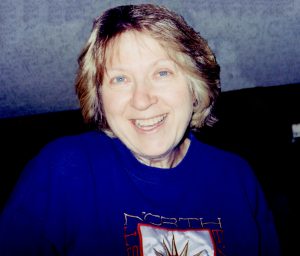 Donna Mary Hoover, 72, of Greensburg, Indiana, passed away on January 24, 2023 at the Decatur County Memorial Hospital in Greensburg.
Donna was born on March 24, 1950 in Batesville, Indiana, to Ambrose John and Elizabeth Josephine (Wesseler) Volk. She married Michael Hoover on June 5, 1971 and he survives. 
She graduated from North Decatur and then went on to earn a degree at the Indiana Business College. She worked for Hillenbrand for 49 years as an accountant. Donna enjoyed going to church, attending her children and grandchildren's ball games, and finding a bargain at garage sales.
Donna is survived by her loving husband, Michael; children: Jason (Janice) Hoover, Amy (Ron) Schneider, Jessica (Jeff) Gorrell, and Brian Hoover; grandchildren: Megan Hoover, Clayton Hoover, Madelin Hoover, Sarah Schneider, Josh Schneider, Jacob Schneider, Haley Gorrell, Ryan Gorrell, Hannah Gorrell, Ross Gorrell, and Layla Hoover; sisters: Bernice Diekhoff, Eleanor (Alfred) Yager, Clara Meyer, Mildred (Joe) Stein, and Ann (Sam) Milligan; brothers: Maurice (Paulette) Volk and Albert (Darlene) Volk. She is also survived by sister-in-law, Dianna Tunny.
She was preceded in death by her parents; mother and father-in-law, Norman and Mary Hoover; brothers-in-law: Alfred Diekhoff and Carl Meyer.  
Family and friends will gather to pray the rosary at 3:30 pm on Friday, January 27, 2023 at the Porter-Oliger-Pearson Funeral Home. Visitation will be held from 4:00 pm to 7:00 pm also at the funeral home. A Mass of Christian Burial will be held at 11:00 am on Saturday, January 28, 2023 at St. Catherine of Siena Parish-Enochsburg. Interment will be held in St. John's Catholic Cemetery in Enochsburg. Memorials may be made to the Diabetes Foundation or St. Catherine of Siena Parish-Enochsburg. Online condolences can be made to the family at www.popfuneralhome.com.