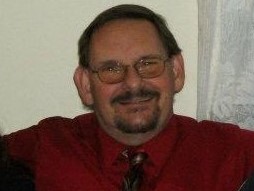 Curtis Ray "Curt" Wilson, 67 of Lawrenceburg, Indiana passed away peacefully at home surrounded by his loving family on January 24, 2023. Born November 5, 1955, in Pineville, Kentucky, the son of Curtis and Maxine (Garland) Wilson.

Curt married Connie Jones June 15, 1996, in California, Kentucky and worked for Kemmeco as a mechanic for many years.

Survived by his loving wife Connie Wilson. Father of Amber (Lori) Baker, Leslie Helton, Chris (Shelby) Whitlock, and Ben (Michaela) Little. Grandfather of 10. Brother of Denise (Keith) Wilson and Sharon Durham. Also survived by many nieces and nephews and lots of friends.

Preceded in death by his parents Curtis and Maxine Wilson and siblings Linda McDaniel, Donna, Greg, and Mark Wilson.

Visitation will be held Friday, January 27, 2023, from 5:00 P.M. until time of funeral services at 7:00 P.M. with Pastor Tim Cain officiating all at Jackman Hensley Funeral Home, 215 East Broadway Street, Harrison, Ohio 45030.

Memorials may be directed to American Cancer Research and or P.A.W.S. of Dearborn County Humane Center, c/o the funeral home.