Here is a look at the Top 10 local sports stories of 2022: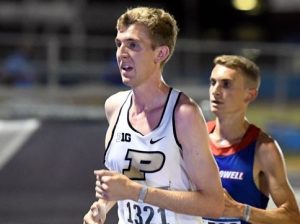 #10 Oldenburg Academy alum runs second fastest 10k time in Purdue University Track History 
Back in March, Curt Eckstein, the then 5th-year senior at Purdue, had a near record-breaking performance in the 10,000 meter race at the Raleigh Relays Outdoor Track Meet. Eckstein ran a 28:54.93 in the 10K race, just .16 hundredths of a second from breaking the Boilermakers all-time record time of 28:54.77 that was set by Matt McClintock in 2015.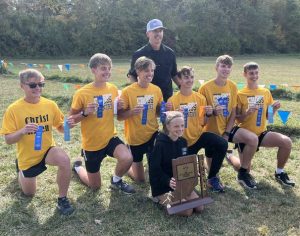 #9 Milan Boys win their first ever boys Cross Country Sectional Title
At the South Dearborn Sectional back on October 8th, the Milan Boys Cross Country team was able to win their first-ever Cross Country Sectional, defeating Greensburg by 10 points. The Milan Indians had three runners place in the top 5 and 5 of their 6 runners in the top 20 to clinch the title. The team's combined average time in the 5k race was 17 minutes and 16 seconds.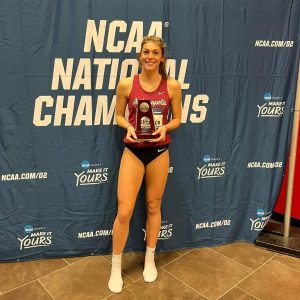 #8 East Central alum earns D2 Indoor Track & Field All-American honors
At the NCAA Division 2 National Indoor Track & Field Championships on March 11, East Central alum Ellie Lengrich (Leng-er rich), then a freshman at the University of Indianapolis, was part of the distance medley relay team that not only shattered the previous school record by over 8-seconds but also finished second in the country, earning Lengerich NCAA Division 2 All-American Honors.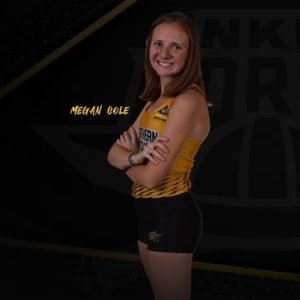 #7 Former Raider sets NKU 5K Record
On April 2, 2022, at the Oliver Nikoloff (Nick-o-loff) Invitational Outdoor Track Meet at the University of Cincinnati, South Ripley High School alum Megan Cole, made Northern Kentucky University history, running a school record 17:17.12 in the 5000-meter race.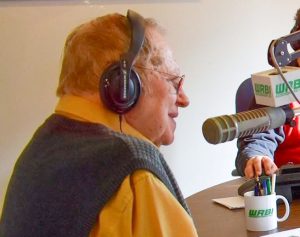 #6 Ron Raver Inducted into State Track and Cross Country Hall of Fame
Coach Raver who passed away back in February at the age of 82 was posthumously inducted to the Indiana Track and Field and Cross Country Hall of Fame back on June 25th, becoming the 2nd person from Batesville High School to become a member of the Hall of Fame. Raver began coaching as a basketball coach in 1963. Just three years later in 1966 he began coaching Cross Country and Track. Coach Raver wrapped up his 58-year coaching career in 2021, winning numerous EIAC Championships during his tenure. He was also a sportscaster at WRBI and was the voice of Coaches Corner from the 1980s to September 2021.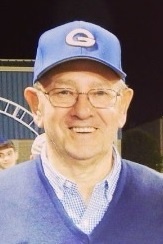 #5 The late Phil Snodgress inducted into the Indiana Basketball Hall of Fame
It was announced back in November that former Greensburg Basketball Coach Phil Snodgress will posthumously be inducted into the Indiana Basketball Hall of Fame's 61st class in March. Before coaching the Pirates for 22 years, Snodgress spent time at Blue River Valley, Liberty, and Union County. He compiled a career record of 350-221, earning multiple accolades including the 1974 IBCA Coach of the Year Award, the 1999 Virgil Sweet Service Award, and was inducted into the Union County Hall of Fame in 2008. During his time Coaching, Snodgress won 11 Sectional Titles and 1 Regional Title.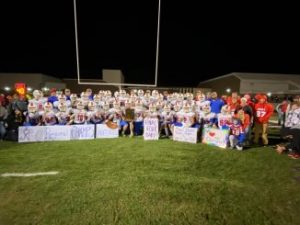 #4 North Decatur Football wins program's first Regional Championship
The North Decatur Chargers football team had a spectacular season this past fall. Going 9-0 in the regular season and winning the Mid-Eastern Conference championship. They would eventually win their 3rd Class 1A Sectional in Four years, routing Knightstown 56-6 in the championship game. The next week Chargers would make history defeating storied 1A program Sheridan 29-14 to win their first-ever Regional Championship. They would end their tournament run by falling to the eventual state champion, Indianapolis Lutheran. The Chargers finished their historic season with a 13-1 record.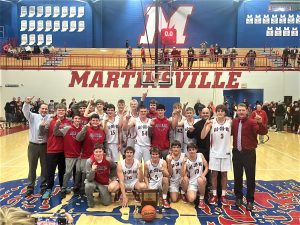 #3 Jac-Cen-Del Boys Basketball Goes Class 1A Semi-State 
Jac-Cen-Del had a great finish to their regular season winning 7 straight games before Sectional play. The Eagles would then run through their Sectional winning each game by 14 or more points on their way to their first Sectional Championship since 2015. Jac-Cen-Del came into the Regional as the statistical underdog in both of their games but embraced the role, defeating Bloomfield 63-54 in the Regional Semi-Final and Indianapolis Lutheran 71-54 to win their first Class 1A Regional since 2009. The Eagles 12 game-win streak and season would come to an end losing to eventual State Champion North Daviess in the Semi-State. Jac-Cen-Del finished their season with a 22-6 record.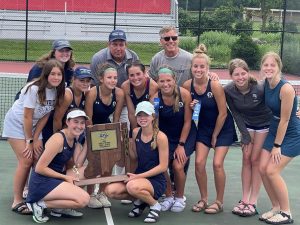 #2 Oldenburg Girls Tennis team makes State Finals
Since 2010, the Oldenburg Academy girls Tennis Team has built a reputation for delivering on the Sectional and Regional levels in tournament play. This past spring, they not only won their 9th Sectional and Regional Championships, but they also won their first Semi-State Championship, moving on to the IHSAA State Tennis Championships. The Lady Twisters fell to Delta in the quarterfinals 3-2, ending their season as one of 8 teams to make the State Finals Oldenburg Academy finished their historic season with a 21-5 record.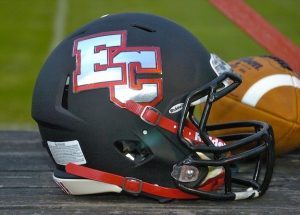 #1 East Central wins class 4A State Championship in football
East Central has had quite a run in the last decade, and they continued that this fall. First, by winning their 6th Sectional in 8 years dominating Martinsville in the final 47-0 They would follow it up by defeating Evansville Memorial 35-21, winning the Regional for the first time since 2017. After that, they would go on to avenge one of their two losses on the season, defeating Roncalli 24-21 in OT To win the Semi-State. It would all culminate for the Trojans on November 25th when they defeated New Prairie 37-7 at Lucas Oil Stadium to win their 3rd IHSAA 4A Football State Championship. The State Champion Trojans finished their season with a 13-2 record.